PRICING AND PACKAGES



Your booking fee is $10. This is payable when you book online to reserve your session time slot. Your name will be at the door, so no need to bring your receipt.
Photo packages are not included in your booking fee. There are four packages available for you to choose from. AND NEW FOR 2020, you will select and pay for your packages online, at the time of booking your session. You can choose as many packages as you want, in any order you want. You can let Louise (your photographer) know on the day, which are your chosen packages.
Any one package of your choice is $50 ea, Any two pkgs for $85, Any three pkgs for $115, Any four pkgs for $140.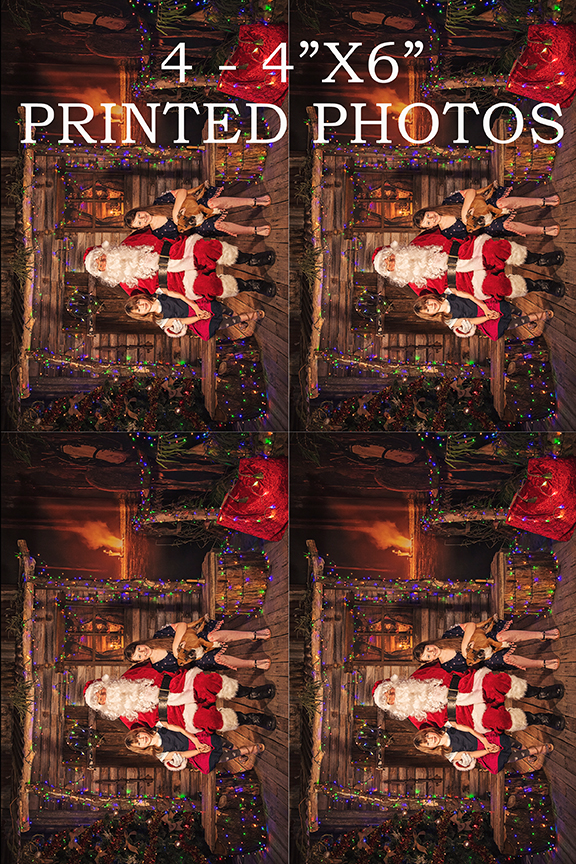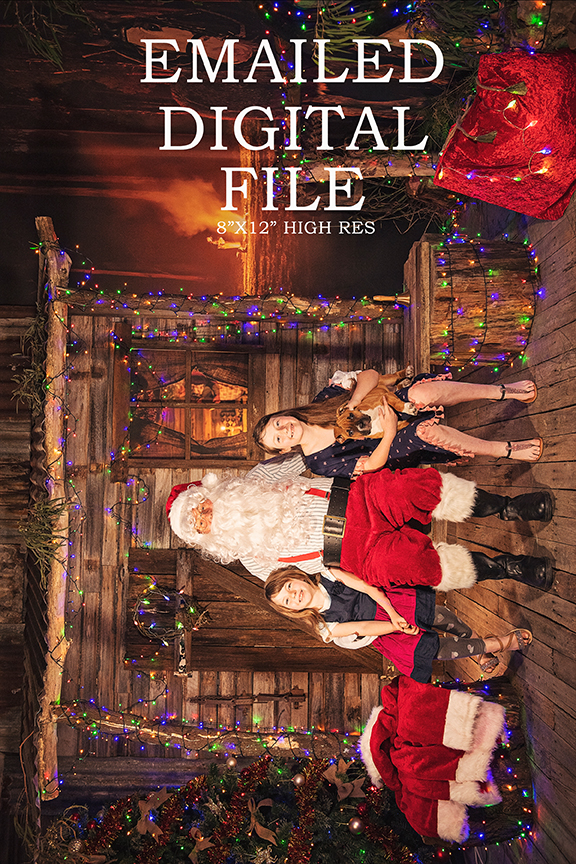 Sample Photos for size display only – Not indicative of this years theme
Each package comes with the one photo on it. Packages come in a single 8"x12" photo. Four 4×6 photos on one sheet. The 'Multi' that has one 6"x8" photo, one 4"x6" and four wallet size. Then there is the emailed digital file, which is a high resolution digital version of the 8"x12", sent to you via 'We Transfer'. Digital files will still take up to 7 days to reach you as they go through the same editing process as the printed photos. If you would like several poses, for example a photo with the whole family and one of just the kids, then you would need to purchase two seperate packages, one for each pose. During each of our sessions, there is time for one to two poses. If you are wanting more, please look at a Large Group booking (not avail in 2020 due to covid regulations) so we can allow the time needed for you and not hold up other families.
We take a great deal of pride in our printed photographs. All are printed using the highest quality pigment based archival inks and papers. If you choose the emailed digital file version of your photo, it will be emailed to you via We-Transfer as a high resolution 8"x12" file. Please ensure you download and save your file onto your computer as soon as you recieve the download link, as it will expire within a few weeks. We also highly recommend you print your digital Santa photo with Homegrown Design in Drouin www.homegrowndesign.com.au to ensure your photo is accurately printed on quality paper and correct colour reproduction is guaranteed. Sadly we cannot guarantee colour or quality if printing at chain store photo outlets.
So we can offer our unique service and keep it affordable for many families, we choose your santa photo for you on the day. We guarantee that we will always choose only the very best photo of your family. By doing this, it means you get the simplicity and affordability of a chain store photo experience, but with a completely unique atmosphere and a beautiful Santa scene that changes each year, not to mention cuddles with a Clydesdale (sadly not this year thou, due to covid regulations)!
Your photos will be available for you to pickup at the following weekends photo sessions during any of our photo session times. Just come and see the girls and they will have it there for you. If you cannot pick up, there is a postage option available. ($20 – Please allow 2 weeks for postage).
PLEASE NOTE: Photos must be collected during photo session times before Christmas. Photos taken on the last weekend just before Christmas on Dec 19th and 20th 2020, along with any others not previously collected, will be available for collection on Wednesday 23rd Dec between 3pm and 5pm. Photos not collected by then will only be available for collection in February and by appointment only.